Thanks Arran!!!
Thanks Arran!! (Haha, no one will understand this.. and i don't mean Arran as in the EA one :P)

nickthemenace
Switching to Revora..
Moved to Revora, Wooo!

Really though, this is great, many thanks to Hostile who set this up for me (And Stino and Hynrid)
Well, welcome to the new website :)

The reason for this is that it is more suited to my needs, and and it is more related to mods.
Sorry for any confusion this causes.

Please, if you notice anything that doesnt link anywhere, or links to the wrong place, or links to my old site, please tell me.. Thanks!

Many thanks to the fine people at Artistry Gamers ,without them this wouldn't have been a website, thanks so much!!

nickthemenace
Just saying..
Ive not updated this site in a while.. i am still here! My website was down again the other day.. sorry for inconveniences. Hasty told me to update the site, so i am. (trying to think of something to show..) OK, got it. Im gonna release a uhm.. ceta (a is alpha, b beta.. dont know what c is :))

Go to 'DOWNLOADS' to get it, its Version 5.

Please send me screenshots of your game to nick.pictureoftheday@gmail.com !

nickthemenace
Sorry!
Welcome to my website. I am deeply sorry for anyone who tried to use it over the course of the last few days, as the host of the website exceeded his bandwidth. Because of this, i have decided to release a bunch of screenshots :)


(The last one is Sauron in spirit form)

nickthemenace
Working on the elves mod
During my exam period i am working on an updated version of the elves mod, info can be found here:

http://www.phpbbforfree.com/forums/nicksmodsforum-about6.html

nickthemenace
Affiliate (Kinda)
Someone asked me to put a link to their site on mine so here it is, And ill leave it in the sidebar.. HERE

nickthemenace
Hero Mod Name Poll Made
Its time for someone to name the Hero Mod.. I've had a lot of ideas, but you can vote for your favourite here:
http://www.phpbbforfree.com/forums/nicksmodsforum-about72.html
Please Vote! (You don't have to join the forum)
nickthemenace
Mounted Haldir
I made mounted Haldir for my mod.. here's a picture: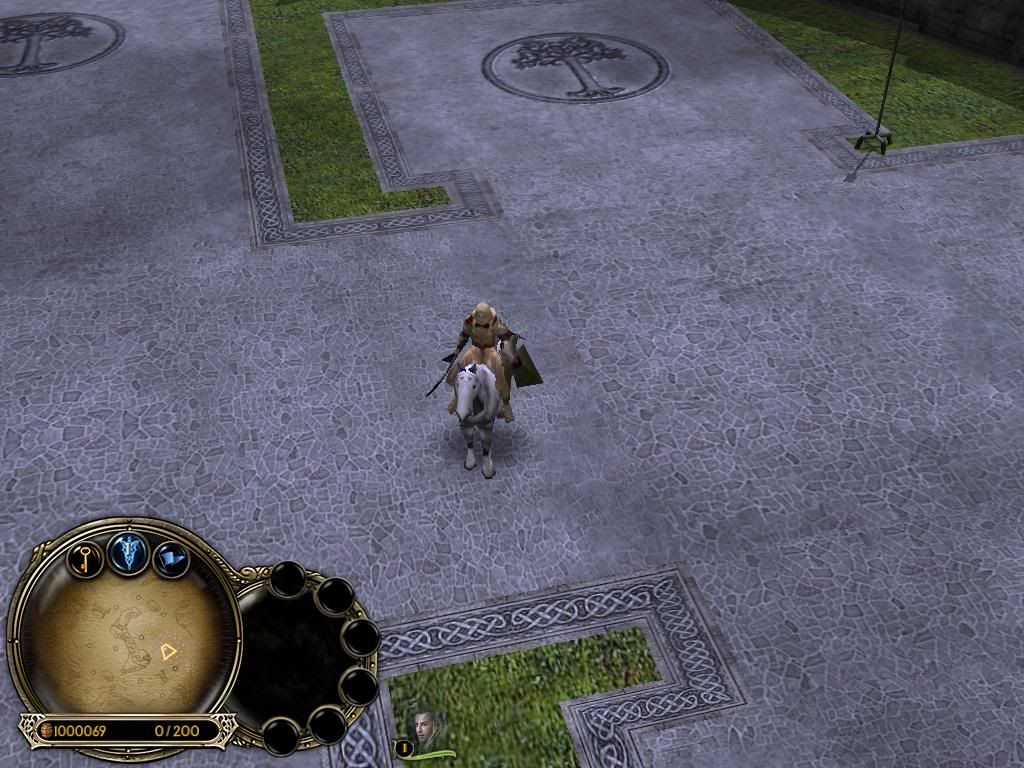 nickthemenace
ITS YOUR CHANCE to be in the Hero Mod
For one of my evil faction heroes I will be making Ugluk, and in one hand he will be holding a severed head.. this could be your head!

All you have to do to get a chance to win is write your name in THIS topic.. that's all! (so everyone has a chance) although, you do have to be a member otherwise you will not be counted. Ill announce the winner (randomly picked) on the 1st of May, and they'll need to have a picture of their head (face) ready to send to me.

Good Luck to you all!
nickthemenace
Hero Mod Video Made
I have made a quick video about the new hero mod. You can get it in the forums, in the members only section, so join now!
nickthemenace
Lots of new skins (and models)
Because some people who joined my forums (*hint hint join the forums*) are testing my mod tonight, i decided to make some of the skins look a bit nicer, and because a lot of people were complaining that Gilgalad would throw his mighty spear Aeglos, i made a new melee model for him. You can see all these new pictures in the "Pics" section (HERE)
nickthemenace
To get the forums more "publicity" the first 15 people to register can get there own personalised rank. Just send me an email (to nickthemenace@gmail.com) with the rank you want, (cant be too long), with the name you've registered to the forums with, and ill give you your own rank.
nickthemenace
I have added info about Beorn in the Hero Mod section. I am currently looking for help on this character, to be precise ideas for abilities for him.
More info about Beorn HERE
Help me out HERE
nickthemenace
At the top you might notice a link to the Forums. Please go there and join the community, the forums aren't very active at the moment, I just need some people to join and participate, to get it rolling. Please go there and have your say!
nickthemenace
Got a video for you, its outside the battle, some video footage of Minas Tirith by Morgoth. Get it in the download section.
nickthemenace
A new character has been made, called BEORN. He is a shape shifter, basically a man who can transform into a bear. We met him in the hobbit, and he's basically a fighter, but with some magic powers. I had the code laying about for it, so I thought I'd use it. Here's a couple of pictures for you: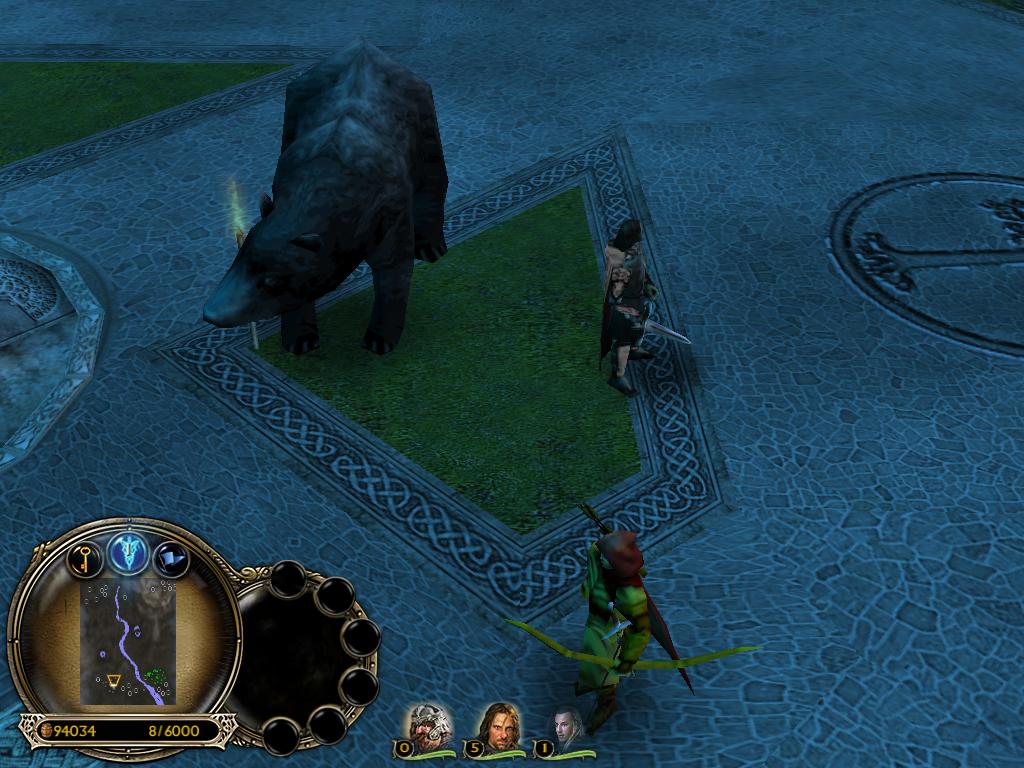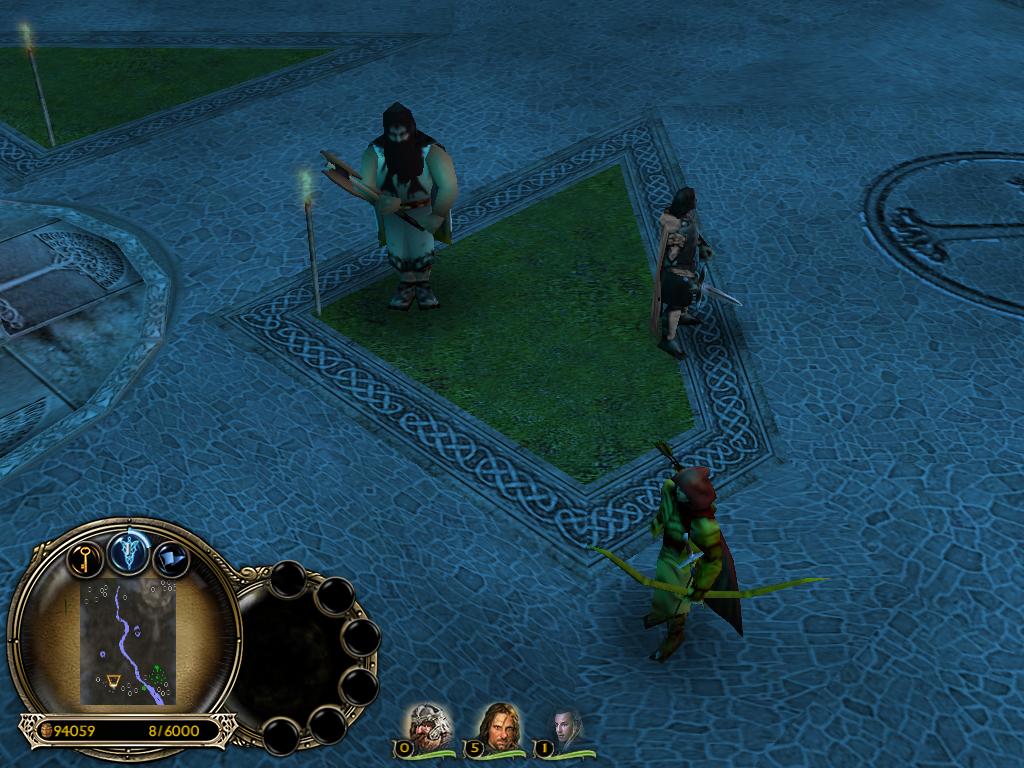 Beorn doesn't have a profile yet, incase you are looking for it. As a side note, the site got 15000 visits the other day, go everyone! (No don't leave.. *sigh*) <-- Lamest. Joke. Ever.
nickthemenace
Ive reskinned pippin for his gondor armor, just need to adjust the helmet slightly. Heres a picture: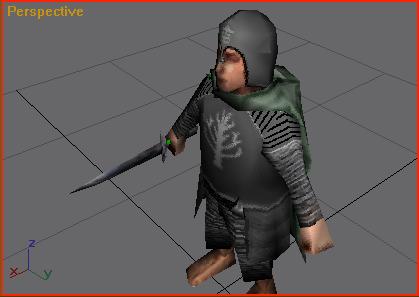 nickthemenace
I decided to update the website, its been kind of bad recently. You can use the menu's to the left and above to navigate through the site, hope you enjoy it!

nickthemenace